According to the latest research from Kantur UK, the men's gifting and toiletries market saw strong growth in 2018, with the data showing a 1.4% rise in toiletries sales to male consumers compared to the previous year.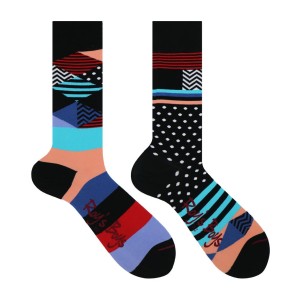 The research analysts attributed part of the growth to the 'Love Island effect' which boosted the male hair removal product market by 25%, ringing up £6m worth of sales in 2018.
Last Autumn also saw Next launch a new range of British sourced male gifting products from UK manufacturers, procured by sourcing experts at The Great British Exchange.
The project has led to strong sales figures for luxury sock brand Roy's Boys who fared particularly well in the Next Best of British campaign. "Within Next we were listed among some brilliant brands that share the same passion as us for quality and made in Britain products," commented the company's Chloe Downes. "It's been exciting to see such a good reaction to our quirky gift packs of    odd socks." Added Keir Hayter of The Great British Exchange: "Like men's grooming, men's gifting, tailoring and accessories represent a high growth market with huge potential for retailers." She pointed out that independently owned male grooming brands were challenging established brands, highlighting Closed On Monday, Brighton Beard Co, Thomas Michaels and Norse. London as British brands to watch.